Home Cleaning
Find a local professional today
Don't stress over the mess and waste your free time slaving away house cleaning. Hire home cleaning services through Goodnest and we'll connect you to an expert cleaner so you can enjoy the easy life as they handle all your home cleaning needs and chores. This goes from kitchens to bathrooms and many more - our house cleaning services have it covered, so you can put your feet up and relax and go back to a nice and clean home after a long day at work.
from
$
32
/HR
incl GST (if any)
Secure Payment Online
Pay safely and securely online with a credit or debit card. No cash or hassles.
Eco-friendly
We put you and your family first by using ecostore products on your cleans. Plant-based performance without compromise.
Superior Customer Service
Questions? We're here to help! Chat to our team,
email us
, or call 09 281 5256.
Available In
Auckland
Wellington
Christchurch
Hamilton
Dunedin
Tauranga
Whangarei
Goodnest Cleaning Guide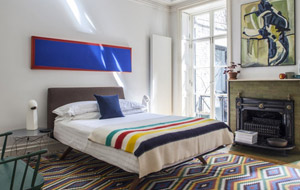 Bedrooms & General Areas
Vacuum floors
Dust furniture and shelves
Empty wastebaskets
Dust light fixtures
General tidy-up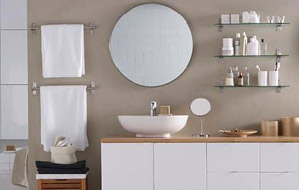 Bathrooms
Clean sinks, tubs, shower
Clean mirrors and glass
Clean and polish fixtures
Disinfect and clean toilet
Empty wastebaskets
Mop floors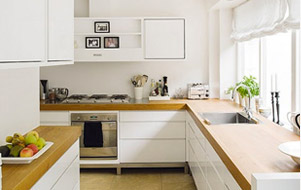 Kitchen
Clean benches and surfaces
Clean microwave inside/outside
Wipe down cabinets
Clean and polish appliances
Empty wastebaskets
Mop floors
Moving out or your place hasn't been cleaned in a while? Book a Deep Clean.
Customise Your Clean With Additional Options

Inside Fridge
We'll professionally clean your refrigerator to leave it looking and smelling amazing.

Inside Oven
Give your oven that deep clean it deserves. Your next Sunday roast will thank you for it.

Inside Cabinets
We'll leave your cabinets cleaned, dusted, and sparkling!

Interior Windows
Get your window interiors cleaned and left spotless.
Our Cleaners
All our cleaners go through a comprehensive process to become a Goodnest cleaner.
Every cleaner is:
Interviewed
Continuously feedback-monitored
Good for the Home and Environment
At Goodnest we believe that caring for your health and the environment is as important as caring for your home.
This is why we've partnered exclusively with ecostore to ensure that the cleaning supplies we use are free of nasty chemicals, and are both safer and healthier for you and also kinder on the environment.
To find out more about ecostore and their wide range of Cleaning and Personal Care products click here.
What our customers are saying
Lovely cleaner who does a great job every time. This week I'm particularly impressed with the oven clean - it looks brand new!!
Louisa, May 2019
Wellington
Once again it was great to come home to a very clean house. Rodrigo and Monica do a wonderful job.
Caroline, Apr 2019
Wellington
Awesome as always Pushpa. Thanks especially for working around the mess due to the flood!
Michelle, Jul 2019
Auckland
Thanks so much Chrissie, you are doing a great job! We love coming home on Mondays :)
Rebekah, Apr 2019
Wellington
First time in my house - yet good job done. Very much appreciated. Nga mihi!
Alice, May 2019
Wellington
Great work guys! How did you get the messy kids table looking so smart?
Anzak, May 2019
Wellington
Amber did an amazing job -- a fantastic, thorough, but timely clean :)
Mj, May 2019
Christchurch
A great clean thank you. Lovely to come home to such a clean house!👍👍
I can see my reflection in the toaster! She's amazing!
Elyse, Jul 2019
Wellington
Great clean, and super tidy too
Cleaning Services Offered